With over 17+ years of experience, we have helped 100's of E-commerce Companies like yours.
Looking to start a new E-commerce Company or scale your current business we can help you with both.
We offer SEO Services and Digital Marketing Services for E-commerce companies.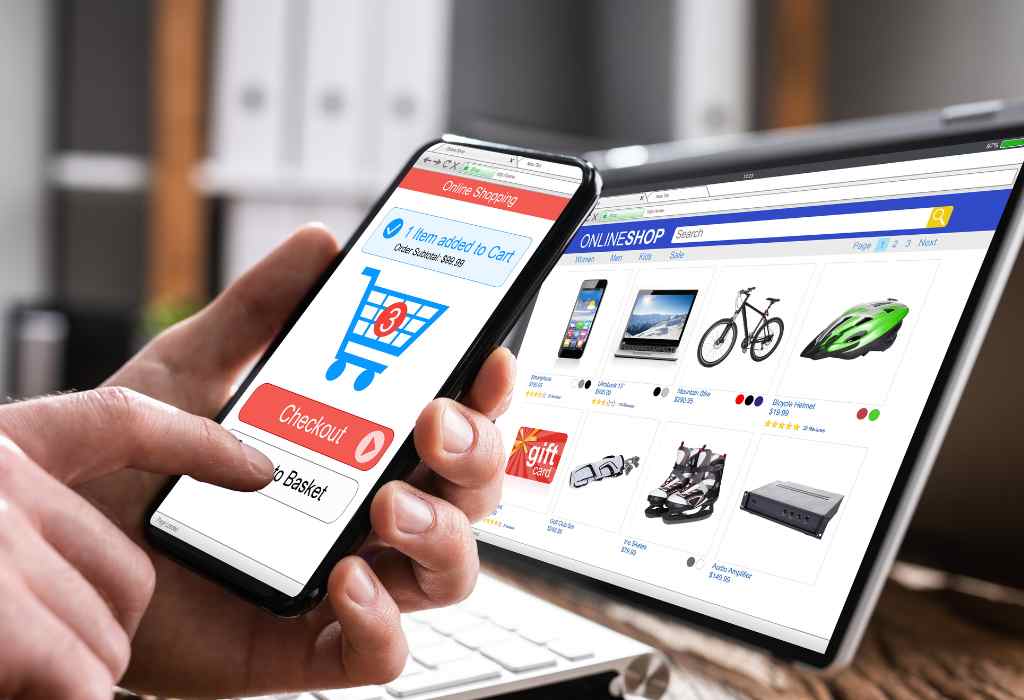 Get the Best Digital Marketing Services for your E-commerce Company.
Let us help you with your PPC for e-commerce. Talk to our Digital Marketing Experts Today.
Talk with an Digital Marketing Expert
It is no longer necessary to make broad assumptions regarding your clients' whereabouts and preferences in order to market to them. You can focus online ads according to the actual, specific requirements of your targeted audience using demographic and surfing data.
Pay-per-click (PPC) marketing is that it allows e-commerce companies to smartly promote to potential consumers, with the additional benefit that, unlike other digital marketing concepts, you just pay if someone clicks on your ad.
As an e-commerce company, you should follow e-commerce digital marketing as it is data-driven, scalable, and provides a good ROI.
In this article, we'll define eCommerce PPC, explain how PPC for e-commerce websites performs, and explain why it's a good option for businesses like yours.
Start to read to get right to work. Alternatively, for professional assistance with e-commerce PPC, you can also reach us online or call our Marketing Agency at +923339799025!
Why Choose Us to PPC for ecommerce
What is PPC for ecommerce?
PPC for ecommerce, also known as ecommerce PPC, is an online ad strategy that employs PPC ads to advertise an online marketplace and its items. These advertisements may appear on search engines, social media platforms and websites. As it focuses on ready-to-buy customers, PPC for ecommerce works well enough for attracting customers.
What exactly is PPC advertising?
Pay-per-click advertising is a type of digital advertising in which you only pay when someone clicks your ad. You only pay for real clicks, regardless of how frequently your ad is showcased or the number of individuals who see it.
You can represent your ads on a variety of platforms, the two biggest and most widely used of which are Google and Facebook.
For each ad, you see the search results on Google and the majority of Facebook advertising are PPC ads. Like, Google shopping ads, are among the most familiar ecommerce PPC applications.
As it is so data-driven, PPC is an excellent model for ecommerce businesses. You have an infinite number of possibilities for optimization, evaluation, and scalability, which all flawlessly enhance an ecommerce business strategy.
How well does ecommerce PPC work?
PPC for ecommerce is relatively simple. To initiate a campaign, you must first complete the following steps:
Ad Creation is straightforward for most ecommerce PPC campaigns. These ads are usually shorter (however some systems do make large ad sizes) and consist of a headline, several lines of advertising, and, in certain instances, also a picture.
You have no need for pictures if you're just using Google's Ads forum – only an URL to your homepage, title tags, and lines of copy!
You choose which keywords will trigger your ad using the Google Ads PPC model.
If you run an ecommerce business that sells camping equipment, you might choose search terms like "perfect tent for cold" or "finest hot weather sleeping bag." Users will only see your ad if they search for those search terms or similar varieties of them.
You can make a decision that how much you're able to "bid" for your ad showcased after you've developed your ads and chosen your search terms.
The basic bid depends greatly on how able to compete with the keywords you've chosen. You'll ultimately pay more for each click if you reach a high-volume, valuable keyword that so many companies are focusing on.
It is one of the numerous reasons why effective keyword analysis is critical for ecommerce Pay per click!
Benefits of Ecommerce PPC Management
PPC ecommerce has numerous benefits. Operating a PPC campaign can generate sales, give insights into the efficiency of your marketing approach, and enable you to make the best use of your advertising costs. Below is how it's done:
Targeting that is more precise

: PPC ecommerce advertisements are extremely targetable, enabling you to promote particular products or services to targeted customer portions according to demographic data and search behaviours. 
Such as If you advertise homemade earrings, you might attract consumers who have previously googled for "earrings" or went to visit another earring online store.
Revenue has increased

: PPC campaigns could assist your ecommerce business increase ad conversion and income by targeting clients who are searching for your services or products. An efficient PPC campaign draws in the correct type of traffic, not just more visitors to an official site or homepage.

Quantifiable, data-driven outcomes

: Web ads, contrary to traditional advertisements or print advertising, collect important data. PPC activities help you to evaluate advertising effectiveness, track conversion rates and tweak your approach to achieve the best outcomes.

Display alternatives

: PPC ads can be displayed on SERPs, social media sites and content websites. Google Ads alone are approximated to be accessible on 35 million internet sites.

Budget management

: You can set a financial plan for PPC ads. You just pay for advertisements that are clicked, which means you don't waste money on ads that aren't effective.
Increase your revenue by hiring an ecommerce PPC agency
If ecommerce PPC advertising appeals to you, we'd be happy to assist you.
Increase Your ROI and Get Focused Outcomes by hiring a Marketing Agency. 
Our Marketing Agency is a well-known eCommerce advertising company. We assist businesses in optimising their advertisements for higher visibility, traffic, and conversions. To simplify your Google Shopping marketing and PPC initiatives, our eCommerce ads experts use data tools to track real-time reporting systems. 
We've been assisting companies from all over the world to progress their PPC techniques for their eCommerce businesses since 2005, and we can do so for you.
Allow us to assist you in acquiring traffic that converts. Make an appointment with our eCommerce advertising agency today to learn how we can assist you. You can contact us at +923339799025 or at [email protected]. 
What are the advantages of Hiring an eCommerce PPC Management Company?
Effective eCommerce PPC mission to make a significant time and effort investment from you and your team. Your campaign will not produce the best results unless you devote the time required to management.
Because good management takes much more time upfront, not all brand has the resources to achieve it.
Ecommerce PPC management companies are an excellent option for brands that recognise the value of PPC advertising but lack the internal resources to manage it.
Experts with deep experience in not only general PPC management but also PPC management for eCommerce brands will be able to devote the time and effort required to achieve a great outcome from your initiatives.
Agencies and businesses that specialise in running and managing PPC campaigns can assist with the following:
Keyword research

Bid administration

Geo-targeting

Performance evaluation

Channel selection

Analysis of competitors

Making a landing page

Campaign tracking PPC testing

A/B split testing

Negative equivalence
Allowing third-party businesses to assist with eCommerce PPC management frees up time for your team to focus on wider context issues such as emerging digital advertising and marketing plans and methods to connect PPC campaigns into powerful brand approaches.
Reach us today for more details or a free quote on our ecommerce PPC services! Contact us at +923339799025 or [email protected]. 
Wrap-Up

The Importance of eCommerce PPC Management
Ecommerce PPC management is a critical component of a well-planned digital marketing and promotion approach, and getting it right can quickly:
Boost your sales.

Reach out to specific audiences.

Enhance your brand's bottom line by giving you more power over advertising costs.
The first step in creating a successful eCommerce PPC campaign is to comprehend and optimise the key phrases you want to reach. If you want to know more details about eCommerce PPC then contact us now. We'd be here to help you.
Please Feel Free to Contact us anytime regarding your quries and feedback.