Marketing for Beauty Products
With over 17+ years of experience, we have helped 100's of Beauty Product Businesses like yours.
Looking to start a new Beauty Products Business or scale your current Beauty Products business we can help you with both.
We offer SEO Services and  Digital Marketing Services for Beauty Products Businesses.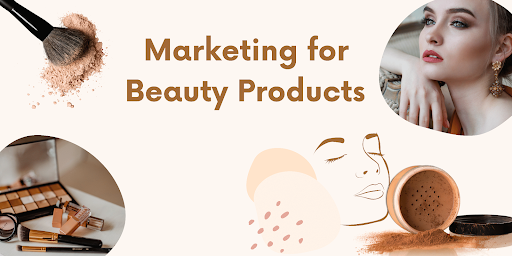 Digital Marketing For Beauty Products
Get the Best Digital Marketing Services for your Beauty Products Business.
Let us help you with your Beauty Products Business Marketing. Talk to our Digital Marketing Experts Today.
Talk with an Digital Marketing Expert
MARKETING FOR Beauty Products
Without a doubt, the beauty industry has grown to be one of the most valuable. We all rely on it to look our utmost through the products and services provided by large numbers of industry brands. 
Marketing for Beauty Products
This billion-dollar market is also marked by strong competition, as the latest brands and products are introduced on a regular basis. As a result, breaking into this saturated market for new or smaller brands can be challenging at times, although it is not extremely difficult.
The global fashion market is expected to reach $750 billion by 2024, with online growth notably strong. It may be a difficult industry to explore, but our goal is to give you some marketing strategies for your beauty line.
It is now easier than before to interact with customers all over the world using different types of content, networks, and platforms in an internet world. If you want to take your beauty business to the next level, try incorporating nowadays marketing techniques and enjoy the benefits. 
Here are some beauty product marketing strategies that will increase your revenue in no time. Let's discuss it!
Why Choose Us for your Beauty Products Marketing
Effective Digital Marketing Strategies For Your Beauty Brand
The cosmetics industry has always been at the frontline of e-commerce innovation and reinvention, so this year was no different.
To maintain up with changing consumers ' shopping habits, brands in the makeup and cosmetic industry must adopt an Omni – channel strategy and use all available internet touchpoints to maximise engagement and sales.
How can digital marketing help your beauty brand increase sales?
If you want to be a chart-topper in the beauty & fashion industry, you must go beyond traditional advertising. These strategies will help you market your beauty products in ways other than traditional advertising. 
Marketing Strategies for Beauty Products 
1. Increase Online Revenues of beauty products by website
Putting your beauty products on the site is a good form of marketing it. Mostly all prospective customers for your products search and order online.
First, create an e-commerce website with all of the necessary information, such as an explanation of your beauty products and high-quality images, prices, social channel icons, fine navigational functions, and, most notably, your brand discussion and other contact details.
Your e-commerce website for selling cosmetics online must be visually appealing, functional, and conceptually distinct. Hire a skilled designer who recognises your intended audience to develop a website that catches the attention of visitors.
2. Collect customer testimonials related to your beauty products
Hands down, satisfied customers are your best advertisement. And testimonials have a significant impact on a customer's decision-making process. Testimonials are an excellent marketing tactic even though they project a credible image of your brand products. If someone purchases a beauty product, you can ask them to leave a review or complete a survey if they are satisfied with your beauty products. 
You can request a written testimonial with the person's name included to make it more credible, or you can request your customers to create a video about how they used your beauty product. When you receive these testimonials, place them in prominent locations on your website or social networking site pages. You can also include testimonial quotes on your marketing collateral such as flyers and cards.
3. Request product reviews of your beauty products from experts
Some other way to advertise your beauty product brand is to request that industry experts check your new products. Many professionals and gurus run their own YouTube channels with hundreds of thousands of subscribers and viewers. Request that your new beauty products be added to their list of product reviews. If they cooperate, your beauty product will have easy access to their massive number of subscribers.
4. Make a lot of (high-quality) content related to your beauty products 
Content marketing is a critical strategy for increasing beauty products' brand publicity and awareness. Content marketing is effective because it interacts with the intended audience with relevant, instructive, or otherwise beneficial content related to your beauty products that adds to the reader's value. People will eventually link your beauty brand with the worth your content delivers. This is an extremely effective method of communicating with potential clients, and a content marketing mindset must be ingrained in your company's DNA.
Check out the following content marketing ideas for your beauty brand:
Make "how to" videos to show people how to set up a skincare routine or at-home spa treatments.

Create a newsletter subscriber list and use it to send special promotions and compelling content to your current and prospective customers.

Go live on video and share your story on social networks in real time.

Video content is extremely compelling and thus a simple way to increase organic reach for free.

Customers can be conducted a poll to provide feedback on your products and campaigns. This can be accomplished through fun engaging content, such as quizzes incorporated as popups on your website, or through email campaigns. Use the results to improve your marketing plan.

People from the cosmetics industry were asked to interview. Keep in touch with beauty bloggers and influencers. Influencer marketing is big in the beauty industry, and it can be a win-win situation for both you and the influencer you're trying to work with.
Make Some Tempting beauty products Offers
People are drawn to offers that are appealing to them. For instance, if your beauty products brand offers a good deal on your products, they will consider purchasing those items as soon as the offer expires. So, to entice them to buy, offer big discounts on your main beauty products.
Consider providing deals such as buy one, get one free or a gift with the purchase of an item, and so on. Marketers frequently employ these strategies, and you should use them to encourage sales of beauty products.
FAQ's Regarding Beauty Products Marketing
What is the intended audience for beauty products?
As a result, from a broad perspective, a classic beauty products business selling make-up and other skincare products will mainly target women aged 18 and up.
What is the most difficult challenge in the beauty industry?
67% of customers buy beauty products from at least four websites, and cosmetics have a 42% loyalty rate. Building strong customer loyalty in an online sales environment is a big task.
How do you attract beauty product clients?
Target the appropriate new customers. Build brand awareness with social media platforms. Get found on Google by new customers. Partner with local businesses.
Conclusion 
We hope this article has provided you with some brand marketing techniques for your beauty products business. You must use the best marketing strategies to capitalise on your investments if you have the right products and packaging. Your beauty brand must be on the right track if you create an approachable brand, add some creativity to your social posts, and collaborate with others.
Marketing is an excellent way of presenting your brand, products, and unique selling points across multiple platforms and channels. Apply some of the above techniques and watch the beautiful magic unfold! We wish you the best of luck and hope to see your products at the top of the charts soon!
Please Feel Free to Contact us anytime regarding your quries and feedback.