Marketing for Printing Companies
With over 17+ years of experience, we have helped 100's of Marketing for Printing Companies like yours.
Looking to start as a new Printing Business or scale your current Printing Business we can help you with both.
We offer SEO Services and Digital Marketing Services for Printing Companies.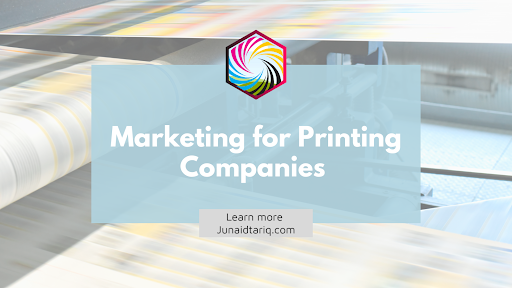 Marketing for Printing Companies
Get the Best Digital Marketing Services for your Printing Business.
Let us help you with your Printing Marketing. Talk to our Digital Marketing Experts Today
Talk with an Digital Marketing Expert
Marketing for Printing Companies
Over the last couple of years, the printing industry has experienced labored expansion. As per SGIA, the industry grew by only 1.7% in 2019.
Several factors have recently impacted the printing company. The company has grown as a result of digital transformation trends and increased demand for customized products and solutions. Still, there has also been a significant shift in how marketers and printers promote online printing businesses.
If you have a medium or small-scale printing company, you must plan your marketing techniques carefully because large corporations will have marketing omnipresence and a larger budget than you. However, suppose you select the right networks and the best approach that aligns with your intended audience and business offerings. In that case, you can stay competitive with the giants and achieve maximum sales and profitability.
Why Choose Us for your Printing Company marketing
Sometimes all you need is a marketing expert
It may be simpler said than done to develop a digital marketing strategy for a printing company. All of these strategies require a significant amount of time and effort to execute properly. That is why, rather than attempting to do things themselves, many printing companies seek assistance for digital marketing. If you're ready to make the next step in marketing but aren't sure where to begin, please contact us for more information—we'd be happy to assist. Our Digital Marketing Agency assists small businesses in ranking higher on Google in order to increase their website's traffic and revenue.
Marketing Strategies for Printing companies 
An effective marketing strategy for a printing company can improve conversion rates, ROI, brand recognition, and client retention. This article will give you a deep understanding of how to market your printing company. Let's dive into the details of marketing strategies:
Determine the wants and needs of your customers
Based on your connection with your main customers, you may believe that speaking directly to them is the best way to market your printing business. If you think that's going too far, put yourself in their shoes and assume how they'd respond to the following question:
Why did they pick you?
For the purposes of debate, we'll suppose they don't choose you solely on price. Many printers can complete a project at a reasonable cost; why do they continue to work with you? While your technical ability may play a role, we believe a comprehensive response will include elements that have nothing to do with printing and far fewer to do with the personal.
Many of the most satisfying relations with customers in the printing industry are built on cooperation and collaboration; a sense that you always recognise exactly what their needs are; a sense that they can always rely on you and that you will not let them down. That has been our experience.
Now turn that around. Take into account why the client first approached you. What did they not get from other printers? What were the frustrations and pain points that drove them to end their previous relationship and seek something better?
You now not only know who your ideal customer is. You're aware of the key factors that drew them to you. It's also possible to bet that your regular clients aren't the only ones experiencing the same difficulties.
Make a Google My Business profile for your printing company
Setting up and maintaining a Google My Business (GMB) profile is one of the easiest and most efficient ways to boost the internet presence of your printing company.
GMB profiles enable your printing company to appear in local search results and on Google Maps. For routine search terms, this means you'll appear below-paid ads so above organic results.
GMB profiles also enable your printing company to be spotlighted in Google Maps, which is a great way to reach local customers.
If you intend to better your internet presence and see accomplishments in your printing company's marketing strategy, you must have an updated GMB profile.
Three methods for increasing sales of your printing company 
Market reach, word of mouth, and retargeting:
To be successful, every company must have a unique marketing strategy. However, when it relates to boosting a printing company's revenue and profitability, there are usually three options! The first is to broaden your platform's reach, the second is to inspire your clients to share positive word of mouth, and the third is to encourage customers to return and purchase on your platform.
1. Search Engine Optimization (SEO) for Printing companies
What is the first place you would look if you needed a service to help your business?
That's correct. Google.
In reality, Google handles 40,000 searches per second, or approximately 1.2 trillion enquires globally per year. You'll need Search Engine Optimization (SEO) for printing companies if you want clients to discover you through some of those searches.
The method of raising a printing company website's discoverability is known as search engine optimization. That means more inbound leads for printing companies without having to spend money on expensive paid advertising.
Any good SEO strategy starts with a thorough SEO audit. Only an audit will reveal what issues your printing company site has in interacting with search engines.
Then there's the SEO strategy. SEO strategies are built on industry research, competitive analysis, keyword research, and other factors, but the end result is an actionable plan to boost your online presence.
SEO then involves moving your printing company website up search engine results pages via content marketing, backlinking, local SEO services, and a variety of other tactics (SERPs).
Not to mention technical SEO. Technical SEO works to improve your printing company site's speed, customer experience, internal linking, and other factors so that you never lose organic website traffic.
SEO is the foundation of any successful marketing strategy. It complements and improves all other aspects of digital marketing and is well-known for providing high ROI.
2. Social media advertising for printing companies 
 Social media advertising is one of the most effective ways to reach out to prospective consumers of your printing business. Organic marketing techniques such as encouraging clients to share their designs with your appealing background templates, struggles and threads, and supporting causes can easily lead to long-term achievements.
Paid advertising and influencer targeting are better ways to achieve quick and short-term success for your printing business. Develop a balanced mix of organic and paid advertising to make sure that you get the most out of social media platforms.
Pro tip: In addition to Facebook and Instagram, target Pinterest for B2C printing businesses and LinkedIn for B2B printing businesses!
3. Multi-vendor partnership/platform for printing companies
Establishing a multi-vendor printing e-commerce platform and cooperating with local printers from various regions is one of the ideal ways to expand the reach of your platform. You can also enable freelance graphic designers to use your product design tool to create online designs and receive printing orders using a published business model.
4. Video promotions for printing companies
Whether you're using digital banners or social media platforms for advertising your printing business, videos are far more effective at interacting with and enticing your intended audience. Generate videos to advertise product offerings, printing business comprehension, and new arrivals on multiple channels, such as your online website or web-based app portals.
Positive word-of-mouth marketing channels include:
5. Software for printing from the web
Customized and personalised items are in high demand among printing customers, and this is a business revolution in the printing industry, not a passing fad. With a web-to-print solution on your side, you can provide personalised and customised product offerings while also providing self-service. 
Not only can your clients get the designs they want, but they can also get them without the fuss of manual design and in the shortest amount of time and effort! 
You can also personalise user experiences and make sure that you give wonderful user experiences with the assistance of web-to-print software. When it comes to positive word of mouth in the printing industry, web-to-print software is one of the best ways to get it.
6. Personalized customer experience for printing business
In addition to product design tools, you can use automated advertising to implement personalised marketing tactics and make sure that your customers have lovely customer experiences. Create a personalised experience for your clients on the micro-level, from personalised product offerings to personalised advertisements to cross and up-selling technics, for the best possible lead conversion rate of your printing business.
7. Automation of printing
The lengthy manual designing and implementation method are one of the primary reasons users demand print process automation. Use digital printing methods for a print-on-demand business strategy and an ideal web-to-print solution that enables you to create design templates for quick design as well as ready-to-print output files for quick executions.
Effective retargeting advertising strategies include:
8. Email marketing for printing companies 
Email marketing is one of the most efficient ways to advertise your printing company. Emails are one of the effective methods to retarget your customers, whether they are used to prompt clients to resume their order and reduce abandonment of shopping carts or to send newsletters promoting new items and printing business statistics.
9. Promotions and discounts on repeat orders
Giving old customers incentives with offers and discounts is one of the most effective ways to entice them back to your printing company. Send restock emails and notifications, as well as discounts for repeat orders, to make sure that your previous customers remember your platform when they need printing services.
10. Notifications via push
One of the most efficient ways to retarget your clients is through push notifications. Instead of bombarding your customers with generic notifications, plan your notifications and make sure they serve you as clickbait.
FAQ's Regarding Printing Companies
How can a printing company market itself?
8 Top Marketing Strategies For Your Printing Company. Determine your ideal customers. Determine the wants and needs of the customer. Make your proposition stand out. Make your proposal memorable. Create leads. Use (the appropriate) social media. Social media on the go.
What does the future of printing companies hold?
Printing is far from extinct; in fact, the future of printing appears bright and interesting. We are probable to see a future in which 3D printers are more widely used and marketing is printed with conductive ink. 3D printing is already a rapidly expanding and changing sector of the industry.
What is an effective marketing strategy for printing companies?
Marketing techniques that are focused more towards a particular audience, concentrating on key benefits based on the viewer's point of view and interests, and conveyed at an appropriate time - when the audience is most likely to be responsive to and intrigued by the message being conveyed - are the most efficient.
Conclusion 
We hope this article has provided you with some marketing strategies for your printing company. You must use the best marketing strategies to capitalise on your investments. Digital Marketing is an effective way of presenting your printing company, products, and unique selling points across multiple platforms and channels. implement some of the above strategies and watch the beautiful magic unfold! 
Our Marketing Agency has experience with a variety of marketing mediums, including direct mail and social media marketing. Cross-promotional campaigns ensure effective market presence. Our Digital Marketing Agency will ensure that this is done in a creative, unique, and professional manner.
Contact us now to talk about your print and digital marketing needs.
Please Feel Free to Contact us anytime regarding your quries and feedback.